Trusted By Brands

Cost-Effective

Subscription Models
and Smooth Onboarding

Pick subscription models according to your needs, and host online
events worth attending.
Personalized One on One Demo

Personalized and free demo sessions to assure a complete understanding of our virtual venue.

Event Setup Support

A team of experts to help you set up your event in the most seamless way.

Reference Event Setup at Backend

Our support team helps you to set up a dummy event that's as close as your final event to let you experience the final output.
Quick Registration

Management

Don't let inconveniences come in your way; Make use of our highly
configurable registration process.
Custom Registration Page

Design custom registration pages; add or remove fields however you wish & collect the relevant data from your attendees.

Registrations via Social Login

Audiences can use their social media accounts to directly register for the event.

Microsite Template Options

Design your microsite as you want; pick your favorite template from our library.
Top-Notch Networking
Features
Connect with people beyond geography; expand personal and professional networks.
AI-Matchmaking

Let your attendees connect with people they share the same interests with ease of Matchmaking.

Networking Table

Encourage attendees to engage in discussions, and connect with several people at once. In an audio video call

Video Calls

Communicate effectively with video calls without leaving behind any scope of unclarity.

Group Chats

Attendees can chat in a group or have a 1:1 conversation in text or audio video; however they feel comfortable.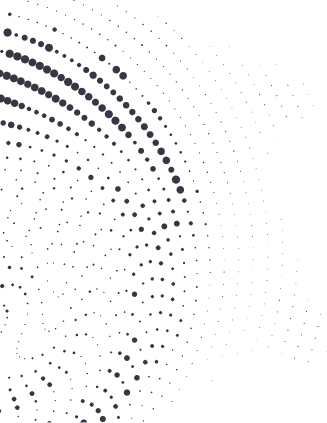 Take the plunge with the industry leader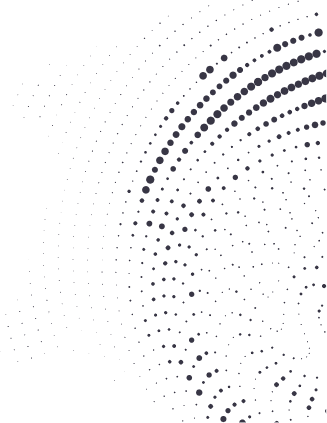 Make Your Event A
Reflection Of Your Brand
Don't compromise when it comes to the branding; personalize your event, and
replicate your brand ethos with your event.
Customizable Environment
Customize lobby, touchpoints and other elements of your online event 100% according to your brand requirements with our drag and drop functionality. Prioritize branding over anything else!
Immersive Exterior Walkthrough
Leave an everlasting impression on your attendees with our immersive exterior walkthroughs; Bridge the gap between virtual and real world.
Self-Managed Platform
Ideate, Design and Execute your event all by yourself within minutes; keep the event in your hold from start to finish.
Integrate


With Experts CRMs
Across Industries

Link user registration details to your chosen CRM, and create customized user campaigns with our top external integrations.
You've Got Doubts; We got Solutions.
Don't miss out on the opportunity of bringing magic to life. Let your imagination blend with our Custom 3D Virtual Venue, and get ready to experience magnificence.
We would love to hear from you.
Contact us, Now!
Desired
Audience Engagement
Bring your virtual event closer to reality with our virtual event features to keep your
attendees engaged till the end.
Breakout Rooms

Conduct activities to make your events more fun, and keep your attendees' spirits high.

Interactive Tools

Use tools like live polls and Q&A to promote two-way communication, and make the event more interactive.

Multilingual Sessions

Don't let language be a barrier between you and your goals. Host multilingual and sign-language interpreted sessions.
Class Apart
Virtual Stages
Manage the entire event while staying off-stage with our robust backstage functionality. Help speakers
with last minute checks, manage attendees, and execute events smoothly.
Seamless Transitions

Push speakers, sessions, videos and images in the sessions in the smoothest way possible.

Live Attendee Footfall

Help your speakers keep an eye on the attendees joining or leaving the sessions.

Virtual Mics

Make the attendees a part of the conversation by giving them the virtual mic, and enabling them to converse with the speakers.
Get
Real- Time Analytics
Keep a check on your attendees' activities with our robust
live analytics functionality.
Dashboard Access

Get access to the entire dashboard; analyze your event from beginning to end.

Per Session Attendance

Gain clear insights of all the sessions; check the number of attendees in each session.

Most Engaging Speakers and Attendees

Clear reports showing the most engaging speakers and attendees of your virtual event.
A1
Exhibitions and Booths
Host online exhibitions worth the time and money of your
attendees and exhibitors.
3D Booth Display

Set up 3D booths; allow attendees to have a 360-degree view of the product.

Display PDFs and Videos

Add informative videos and PDFs at the virtual booths helping attendees know more about the product and exhibitors.

Detailed Dashboard for Exhibitors

The exhibitors can get an insight of attendee activity at their virtual booths.
Enthralling Experience. It was value for money. It was the ease of setup which helped in managing a gigantic event with ease.
Shreyance Modi
Director Finance, IMC
Mixhubb is an efficient platform with some life-saving features. Team Mixhubb is very supportive, and we appreciate how understanding they are.
Varun
Marketing Manager, Blue Pi
My experience has been extremely good both with the Platform and with the team who operates the platform for us.
Suraj Dhingra
Senior Account Director, Teamworks
For me just it was more than a Great platform, it literally TRANSFORMED my virtual experience.
Ritika Pant
Campaign Manager, Isha
Let's
Talk!
Trust your ideas with our best and safe virtual event features
and platform; we guarantee you nothing but the best.